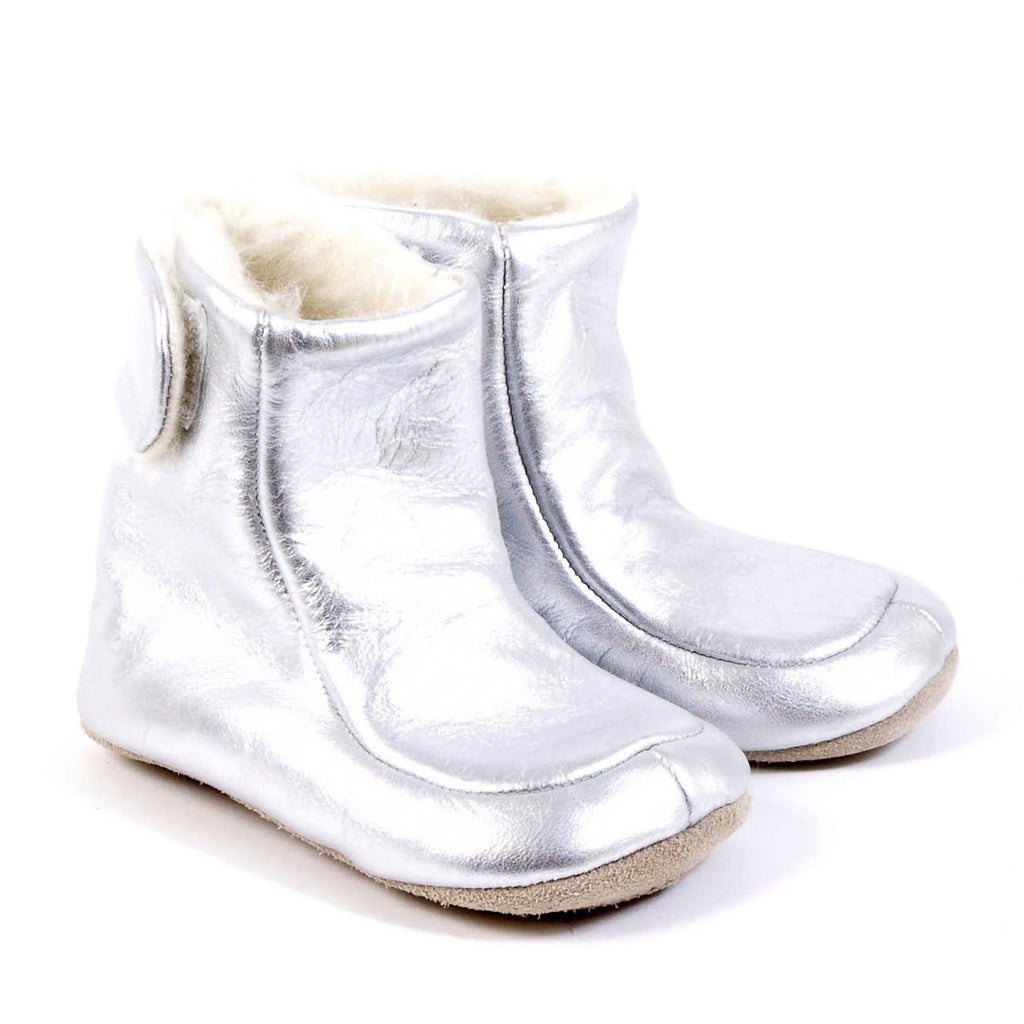 petit nord metallic silver bootie
$ 92.00
silver calf skin boots by petit nord. these sturdy boots have a lambswool fleece lining and leather soles, non-slip rubber pads and a velcro strap to fasten. ideal for first walkers.

all petit nord skins and hides are ethically and responsibly sourced.
made with 100% calf skin leather and 100% lambs wool fleece lining.
Kodomo sources styles that define luxury not by labels but with design, process, and intent. Read more about our approach to sustainable fashion here.
div> div>