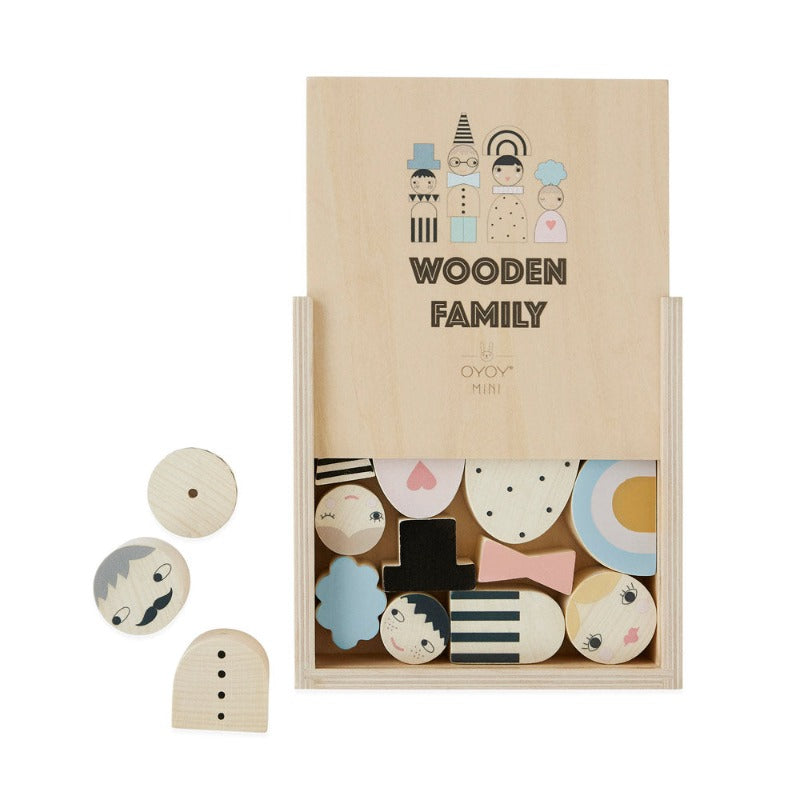 oyoy wooden family bricks
$ 55.00
oyoy wooden family bricks have a cute and natural look, making them appear as very elegant and classic toys. the bricks can be assembled in many ways, encouraging kids to use and develop their imagination.

includes 36 pcs. wooden blocks and a leather string for hanging. the bricks are made of 100% beech wood, natural and painted.

100% wood
2" x 2"
Kodomo sources styles that define luxury not by labels but with design, process, and intent. Read more about our approach to sustainable fashion here.
div> div>