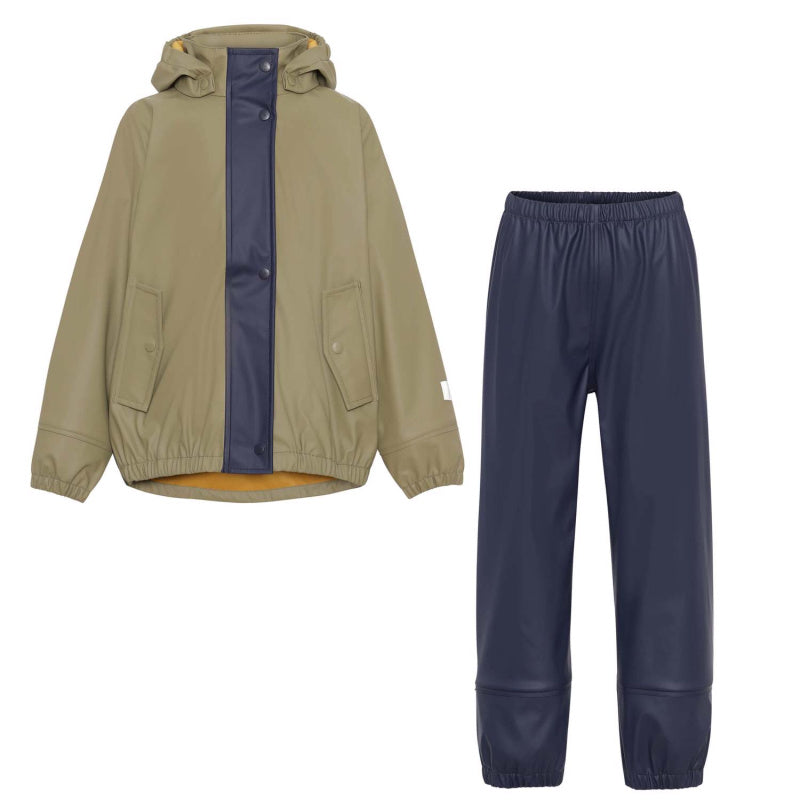 molo zet rainwear set classic navy block
$ 75.00
zet is a rainwear set, where the jacket is in dark blue and khaki, while the trousers are dark blue. the set is constructed in a soft, classic rubber quality. it has an interesting, contrast coloured inner face. the jacket has a detachable hood, 2 front pockets, a reflector on the back and on one sleeve to make the child extra visible in the dark. the rain trousers have elastic at the waist and ankles, adjustable foot stirrups and a reflector at the back of one leg. an added protective detail for kids is that the rubber quality continues partially up the leg on the inside to keep the legs dry in rain.
this product has a water resistant, PFC-free surface treatment. water column pressure: 8.000 mm. this molo product is partially recycled, with 50% reusable polyester. the recycled polyester is made from used plastic bottles and other waste materials. the production of reusable polyester uses less resources and emits less CO2, making molo's rainwear the sustainable choice.
50% polyurethane 50% recycled polyester
Kodomo sources styles that define luxury not by labels but with design, process, and intent. Read more about our approach to sustainable fashion here.
div> div>