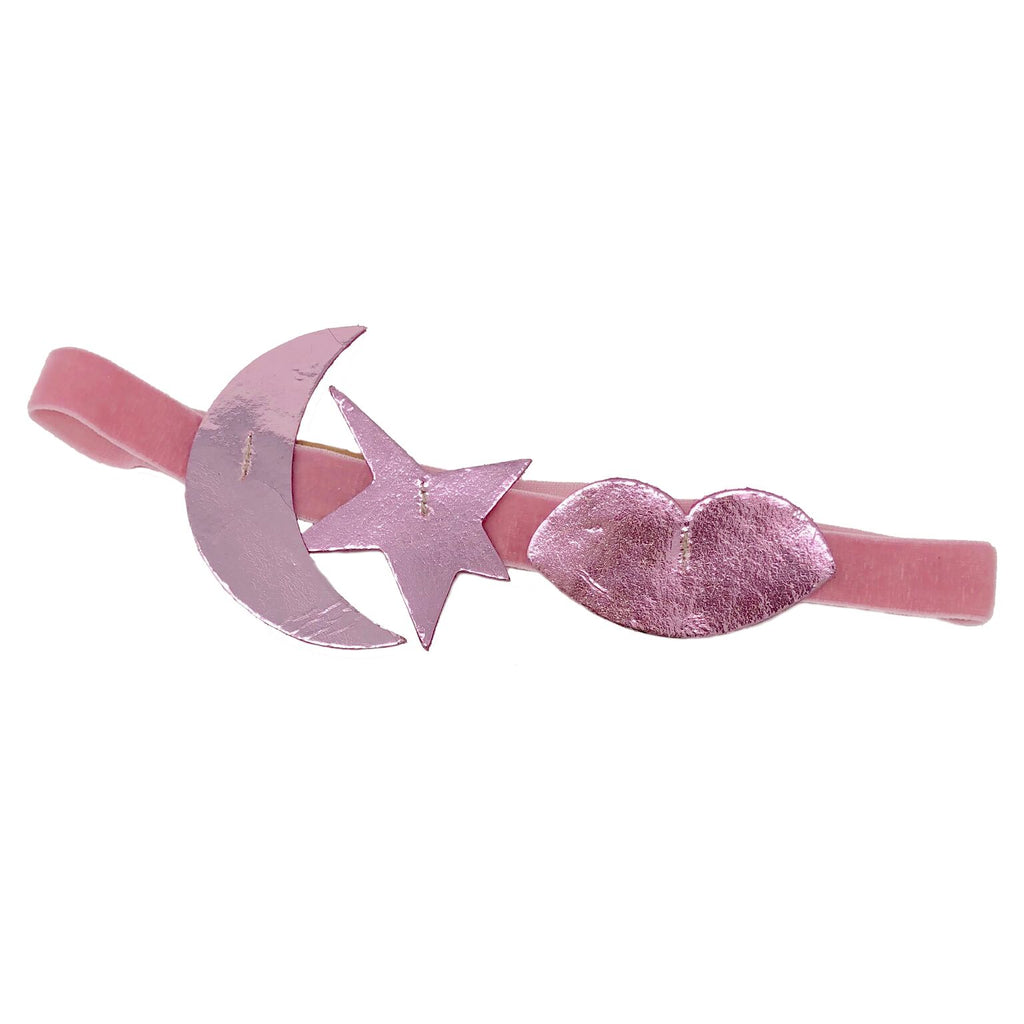 atsuyo et akiko serendipity leather headband pink
$ 40.00
atsuyo et akiko new girls collection serendipity leather headband pink. features a beautiful velvet body headband with moon, sta, and lip leather cut out shapes. 
made in brooklyn, usa
Kodomo sources styles that define luxury not by labels but with design, process, and intent. Read more about our approach to sustainable fashion here.
div> div>