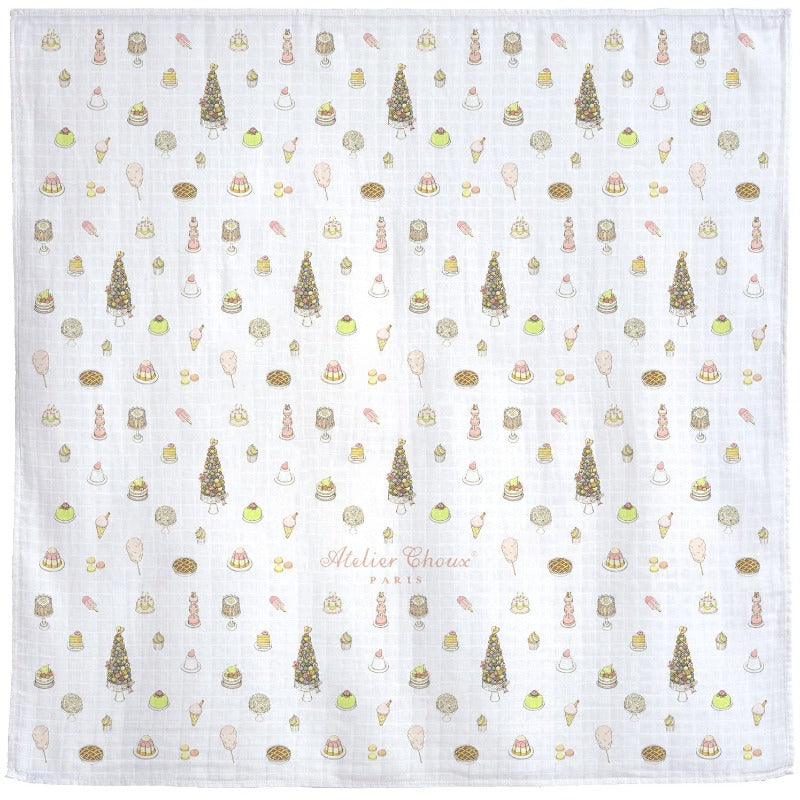 atelier choux carré sweetie pie
$ 58.00
this baby blanket by atelier choux features sweetie pie print.  
the artwork is designed by acclaimed swedish illustrator, mattias adolfsson and printed with water based, baby safe inks. these water based inks are well integrated within atelier choux's highly absorbent fabric and are "locked-in" during an air-drying process, therefore there is no concern that prints will significantly lighten or disappear over time. 
these blankets are beautifully crafted and can also be used as a nursing cover, stroller blanket/shade, and swaddle.
designed and made in france.
made with 100% organic cotton.
Kodomo sources styles that define luxury not by labels but with design, process, and intent. Read more about our approach to sustainable fashion here.
div> div>