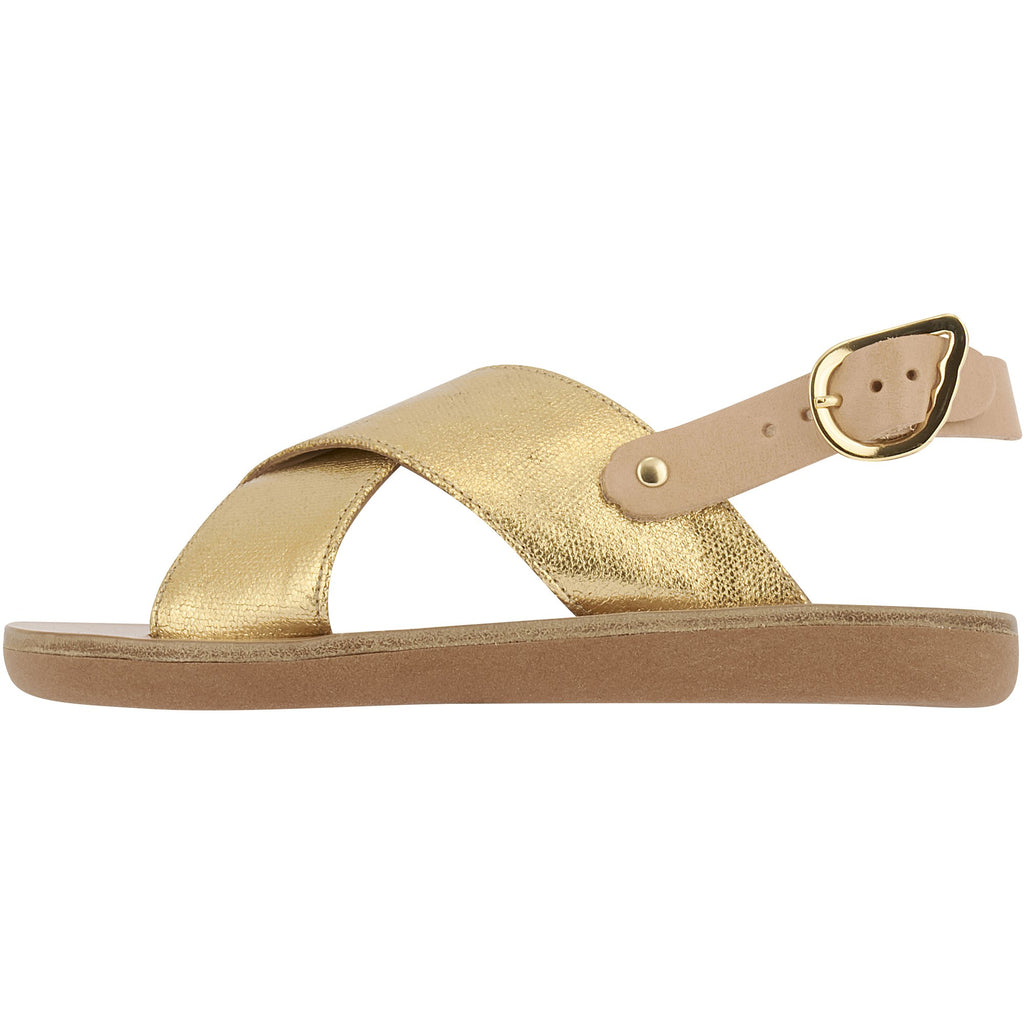 ancient greek sandals little maria gold
$ 95.00
little feet will be ready for big adventures this season in these little maria sandals by ancient greek sandals. these perfect summer shoes are handcrafted with chemical free, natural tanned leather.  adjustable ankle strap features their signature golden winged buckle, 
leather straps become softer wear after wear.
handcrafted in greece.
size guide (insole)
size 26 shoe = 16.7 cm foot, size 27 = 17.2 cm, size 28 = 17.8 cm,
size 29 = 18.5 cm, size 30 = 19.2 cm, size 31= 20 cm, size 32 = 20.7 cm,
size 33 = 21.2 cm, size 34 = 22 cm.

please note that when you purchase shoes for your child, you should select a size that is 1.5 cm larger than your child's foot. 
final sale
Kodomo sources styles that define luxury not by labels but with design, process, and intent. Read more about our approach to sustainable fashion here.
div> div>